Baseline monitoring of methane emissions in the Beetaloo Sub-basin
Understanding natural methane levels over time
The aim of this project is to monitor and measure background methane levels and rate of change in methane levels during the dry, wet, and fire seasons using mobile survey technology.
The research will provide a better understanding of natural methane levels over the various seasons and result in a baseline for accurately quantifying any future onshore gas impacts.
Reports and papers
Extras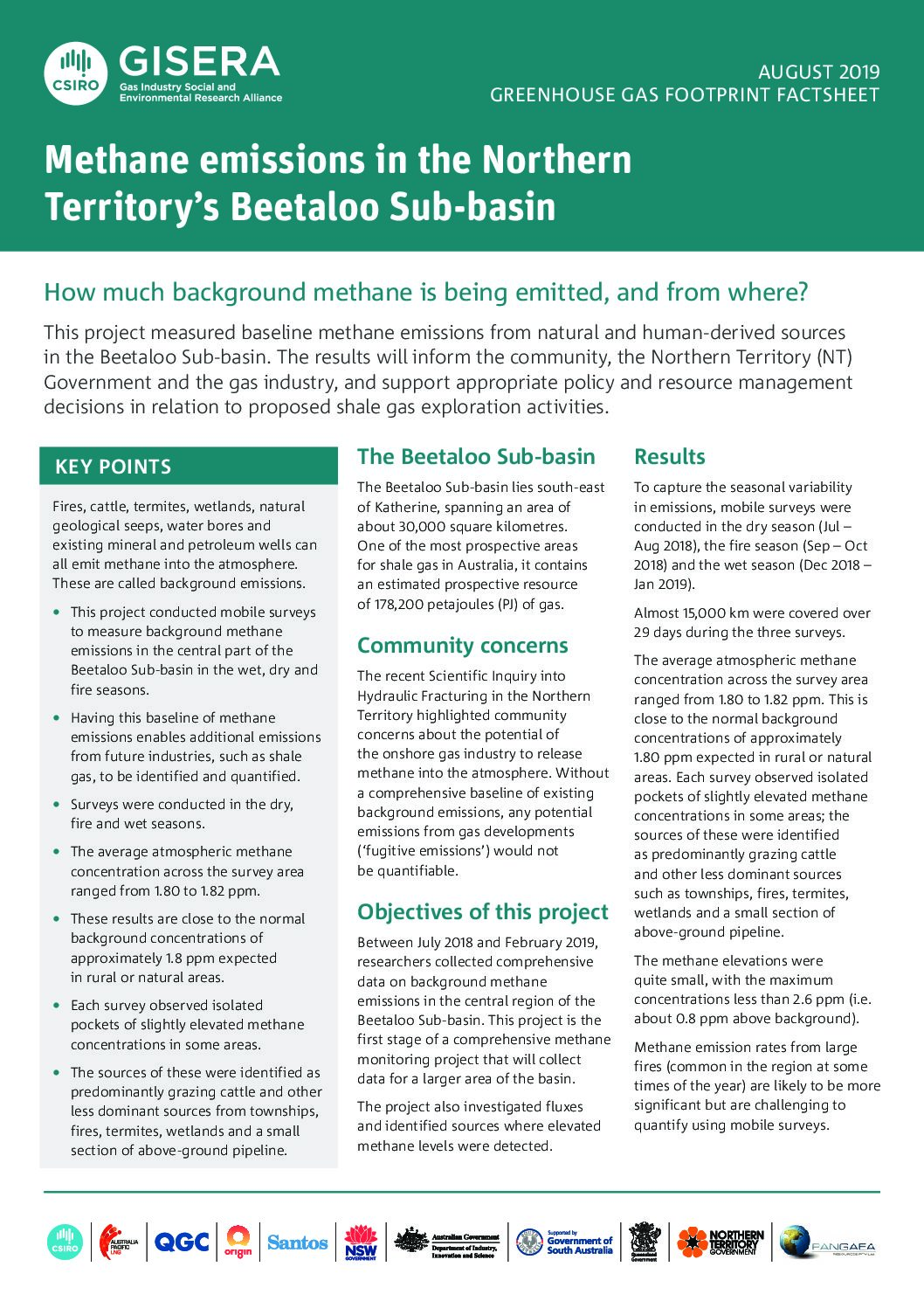 Methane emissions in the Northern Territory's Beetaloo Sub-basin
Before any shale gas exploration is approved, this project measured baseline methane emissions from natural and human-derived sources in the Beetaloo Sub-basin. The results will inform the community, the Northern Territory (NT) Government and the gas industry.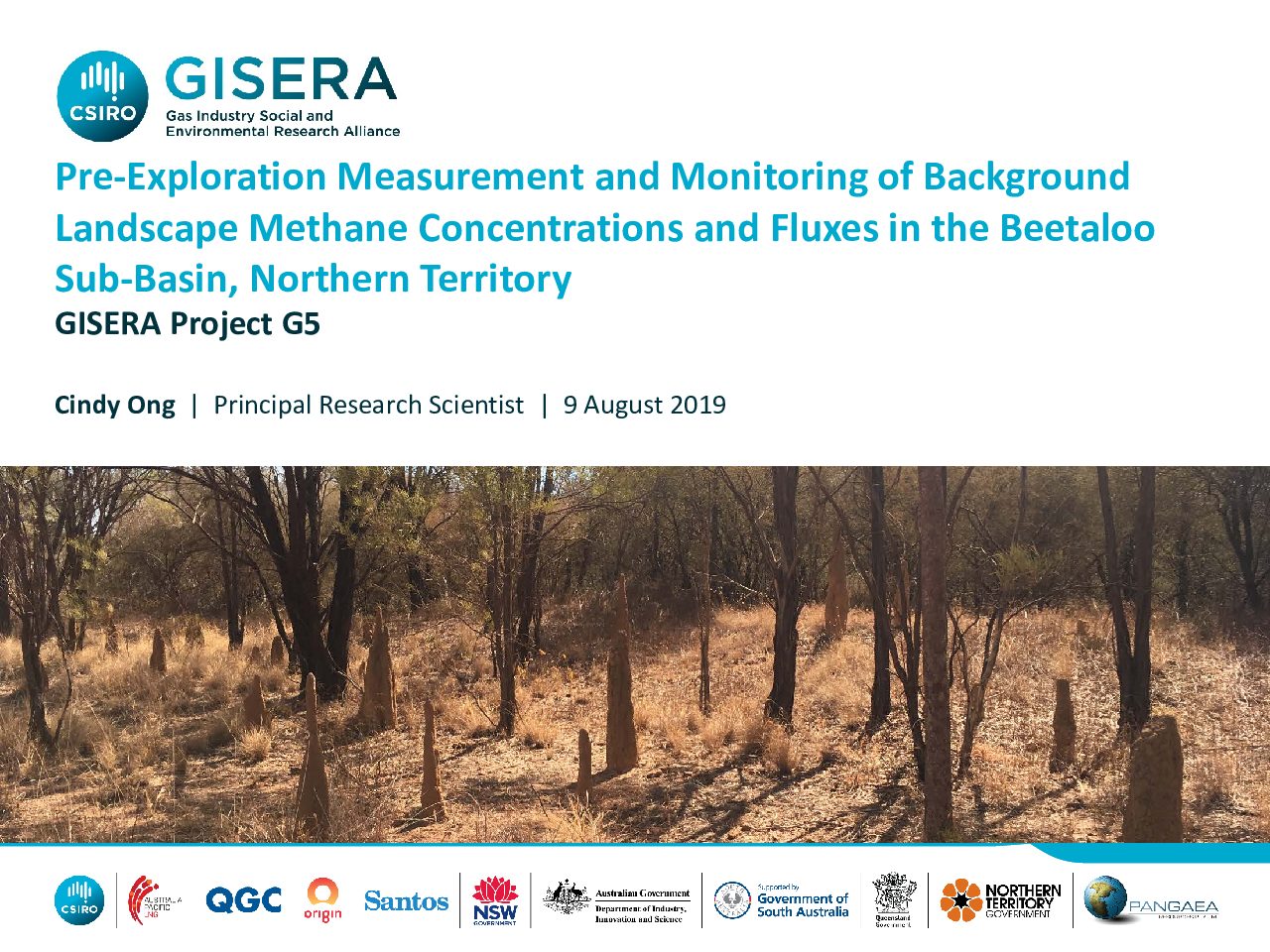 Pre-Exploration Measurement and Monitoring of Background Landscape Methane Concentrations and Fluxes in the BeetalooSub-Basin, Northern Territory
Presentation to the Northern Territory Knowledge Transfer Session in Darwin, August 2019.
Project progress
This project is complete.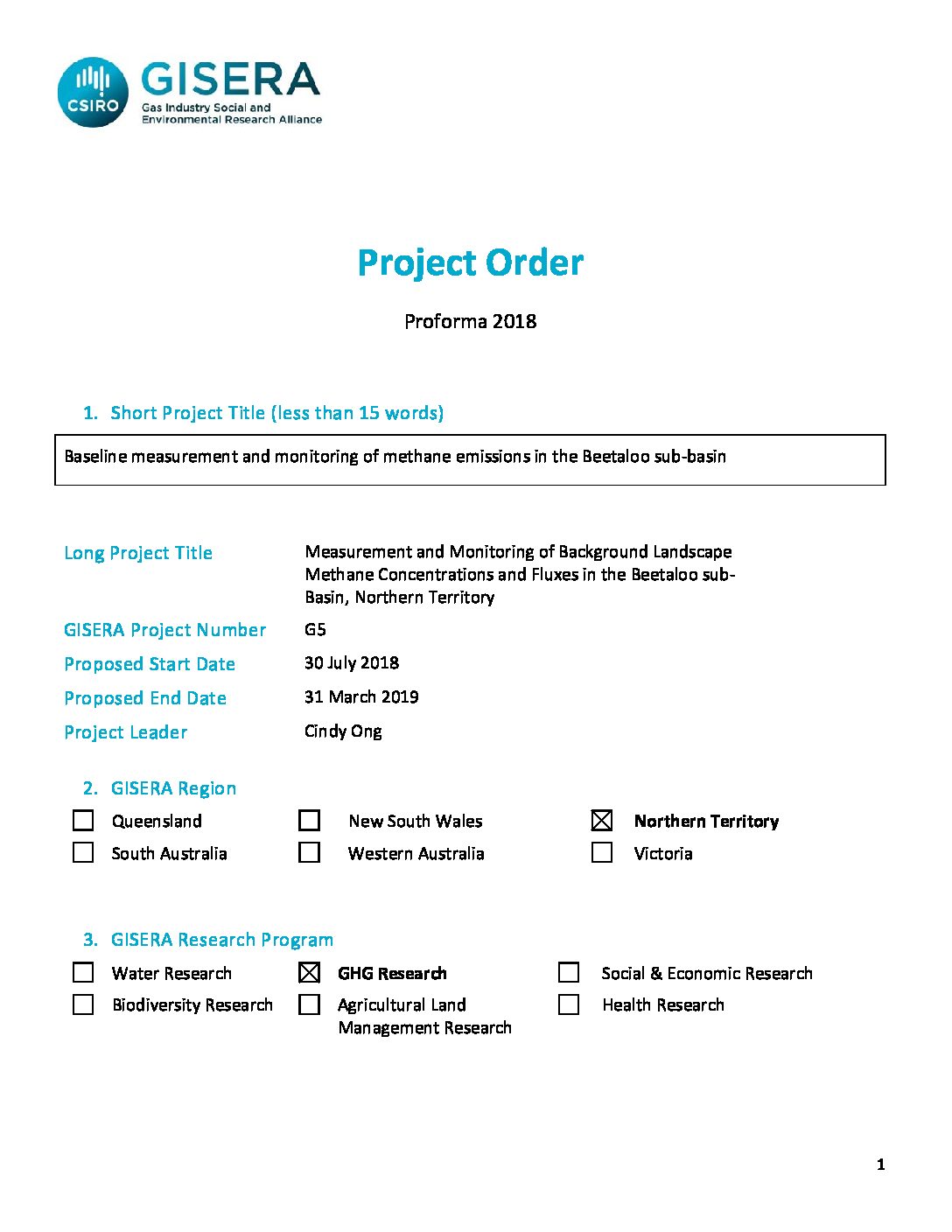 Project proposal
A detailed description of the project, budget and research milestones.