Queensland Research Advisory Committee
The Queensland Research Advisory Committee (Qld RAC) is responsible for reviewing and approving research projects that address community concerns, issues and potential impacts as a result of onshore gas development in Qld
Members of the Queensland RAC consist of 33 per cent community, 25 per cent industry and 17 per cent government stakeholders. The State Leader, Dr Cameron Huddlestone-Holmes, is the Chair and has no voting rights but can participate in discussions. Decisions of the RAC are by simple majority and all decisions and discussion at RAC meetings are recorded in the meeting minutes, which are available below.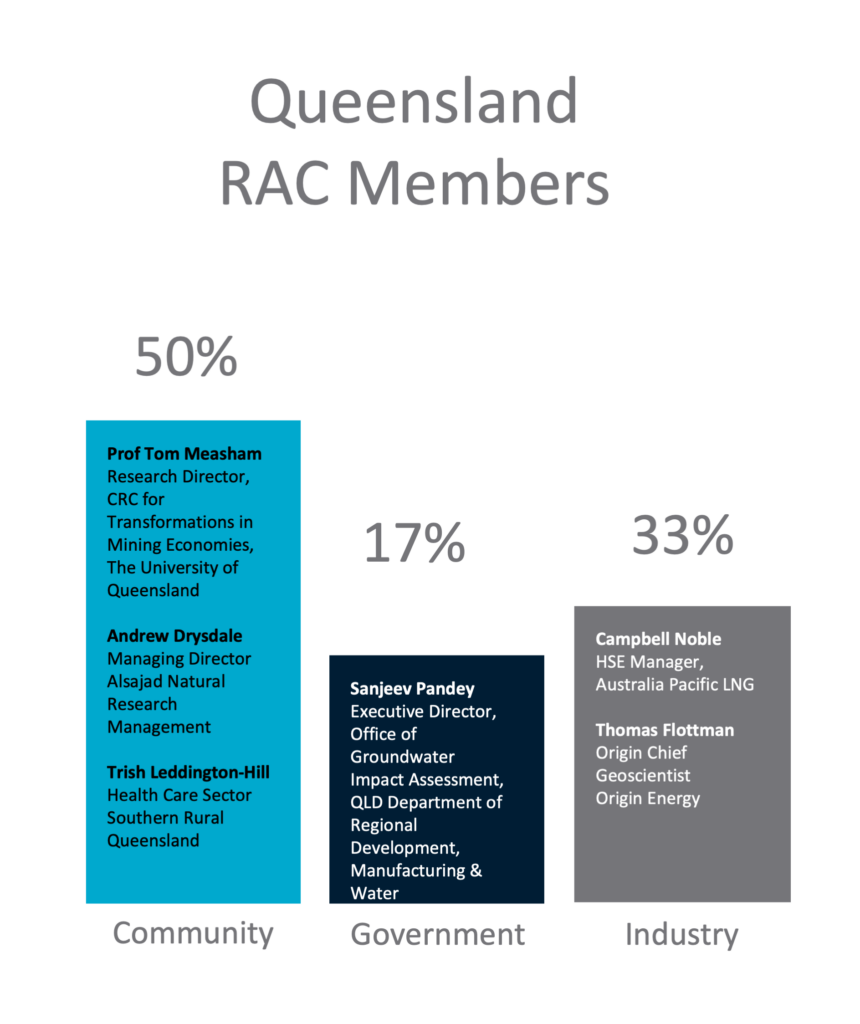 Click the links below to download the meeting minutes:
Meeting minutes below are from pre-National GISERA.
The CSIRO/GISERA research community mourns the passing of Professor Steven Raine
The University of Southern Queensland's Professor Steven Raine passed away on 4 September 2018.
Steven joined the GISERA Queensland Regional Research Advisory Committee (Qld RRAC) in March 2012. During his time on the Qld RRAC, Steve provided a critical role in constructing and guiding GISERA's portfolio of research in Queensland.
We gratefully acknowledge Steve's significant contribution to GISERA.