About us
CSIRO's GISERA undertakes research into the environmental and socio-economic impacts of the onshore natural gas industry
The Gas Industry Social and Environmental Research Alliance (GISERA) is a collaboration between CSIRO, commonwealth, state and territory governments, and industry. It was established in 2011 to undertake independent research in the public interest around the social and environmental impacts of the gas industry.
The initial research focus of GISERA was on onshore gas development impacts in Queensland. The Alliance has now expanded its research into New South Wales, South Australia, Western Australia and the Northern Territory.
Research projects based around the impacts of gas cover the themes of agriculture, land and infrastructure, greenhouse gas emissions, air quality, ground and surface waters, biodiversity and socio-economic issues.
Following on from more than a decade of research on the social, economic and environmental impacts of onshore gas, we have created an interactive web tool that showcases some research examples across these themes. Examples include the discovery of a new stygofauna species, and the use of surface water-flow maps for improved land use planning. Access the Take a Tour resource directly, and via our Research and Video pages.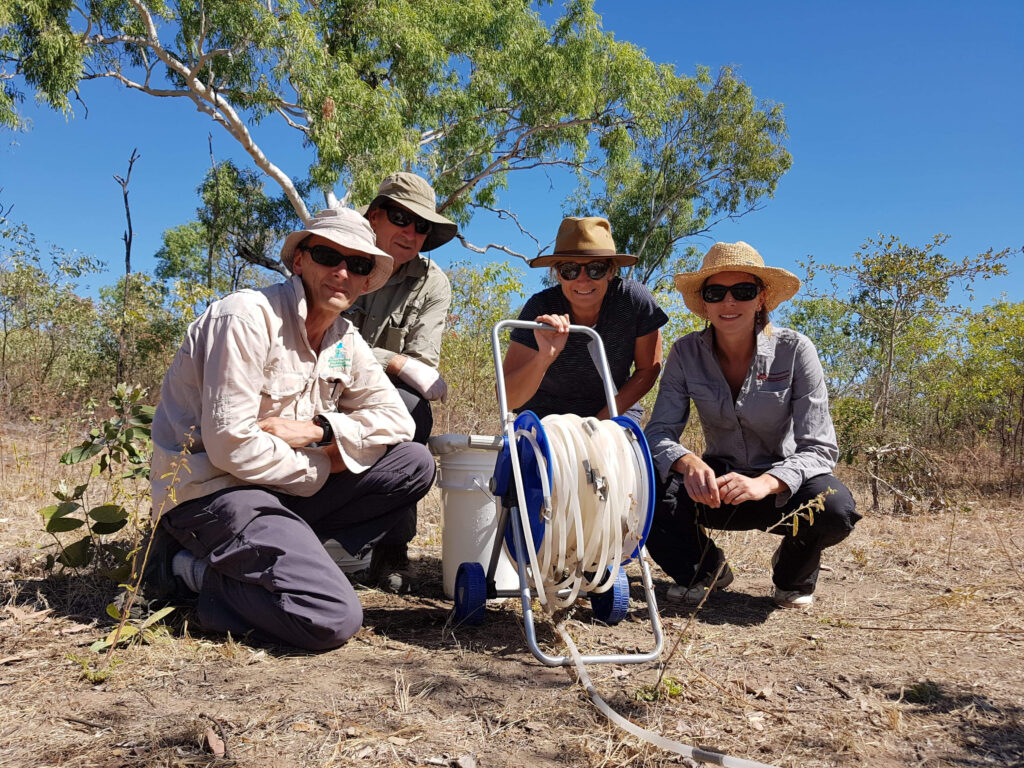 Aims of the Alliance
CSIRO is Australia's premier science research agency and has for many years worked with industries, governments, communities and landscapes engaged in and impacted by gas development. CSIRO's GISERA has carried out independent, peer-reviewed research in this area for over a decade and, through this research, provides scientific information for the benefit of Australian communities impacted by onshore gas exploration and development.
GISERA's aims are to inform governments, policy makers, industry and communities of key research outcomes around the environmental and socio-economic impacts of the gas industry. The knowledge generated by CSIRO and GISERA are made widely available and aim to support government, industry and communities make decisions about natural gas developments that can help manage their effects on society, the economy and the environment.
Funding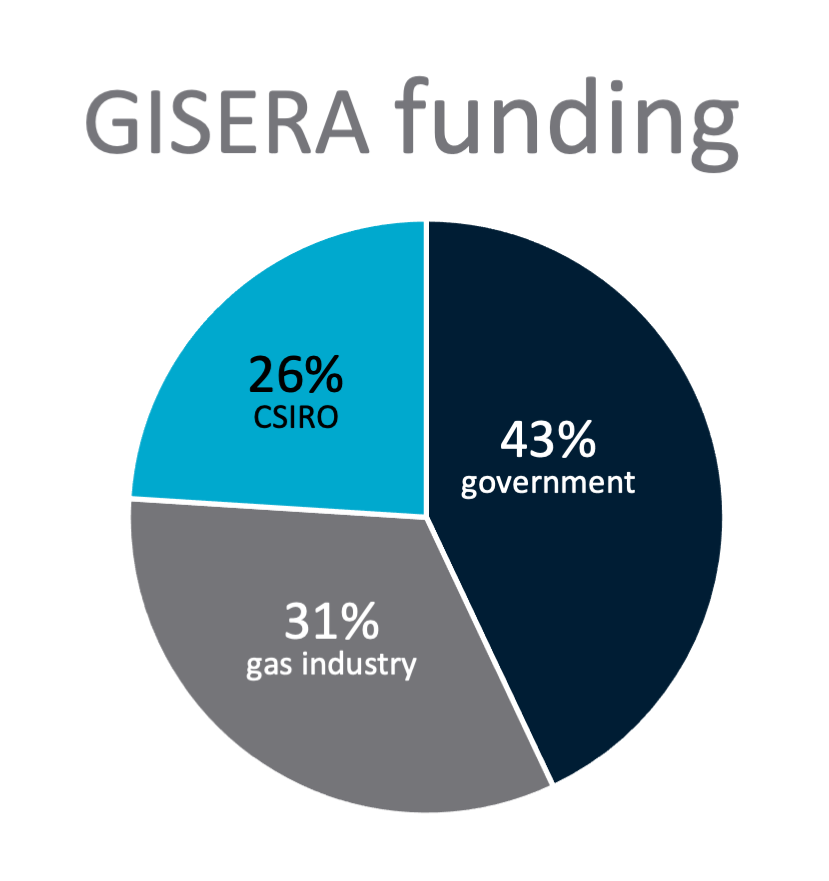 Funding for GISERA research comes from:
Commonwealth Government – Australian Government Department of Industry, Science, Energy and Resources

State and Territory Governments – New South Wales Government, Queensland Government, Northern Territory Government and the Government of South Australia

Industry members – Australia Pacific LNG, QGC, Santos and Origin Energy

Commonwealth Scientific and Industrial Research Organisation (CSIRO).
CSIRO maintains strict independence from industry and government in its research activities in GISERA through its Research Advisory Committees. These committees, which have a majority of community stakeholders, advise on and approve all research projects that are undertaken within the Alliance.
Our partners
GISERA's research has a national, regional and public-good focus. Since the effects of the natural gas industry go beyond the boundaries of permits held by any one developer, GISERA seeks to provide a whole-of-industry focus that adopts a multi-developer approach to research on the gas industry's impacts.
GISERA's current industry membership includes Australia Pacific LNG, QGC, Santos and Origin Energy. GISERA also partners with the Australian Government, the Governments of New South Wales, Queensland, South Australia and the Northern Territory. And we collaborate with universities and research institutes, nationally.
With an increasingly broad range of members, partners and collaborators, we will gain a better understanding and perspective of the effects of the natural gas industry on Australia's society, economy and environment.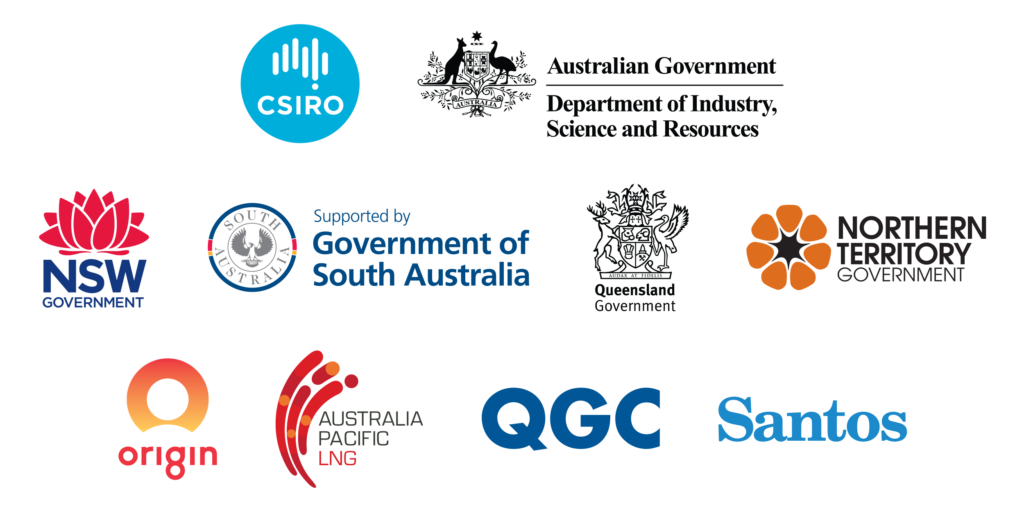 Our people
GISERA consists of a small dedicated CSIRO team, shown below, and engages many researchers across CSIRO for projects that cover research expertise in energy, water, biodiversity, the atmosphere, social sciences and agriculture. Over the past decade, we have had CSIRO scientists working on more than 75 research projects.
GISERA Director; Research Director,

CSIRO Energy Resources Program – Dr Damian Barrett

GISERA Queensland and Northern Territory State/Territory Leader;

Principal Research Scientist, CSIRO Energy – Dr Cameron Huddleston-Holmes

GISERA New South Wales State Leader; Senior Research Scientist and Team Leader, CSIRO Energy

– Dr David Midgley

GISERA Western Australia, South Australia and Victoria State Leader; Senior Principal Research Scientist,

CSIRO Energy – Dr Linda Stalker

Media and

Communication Manager – Paul Cunningham