Making tracks, treading carefully
Understanding impacts of tracks and traffic
This project aims to understand the direct and indirect impacts of tracks and traffic on invasive species and erosion in agricultural landscapes.
The research will result in the development of guidelines for use by landowners and industry.
Reports and papers
Extras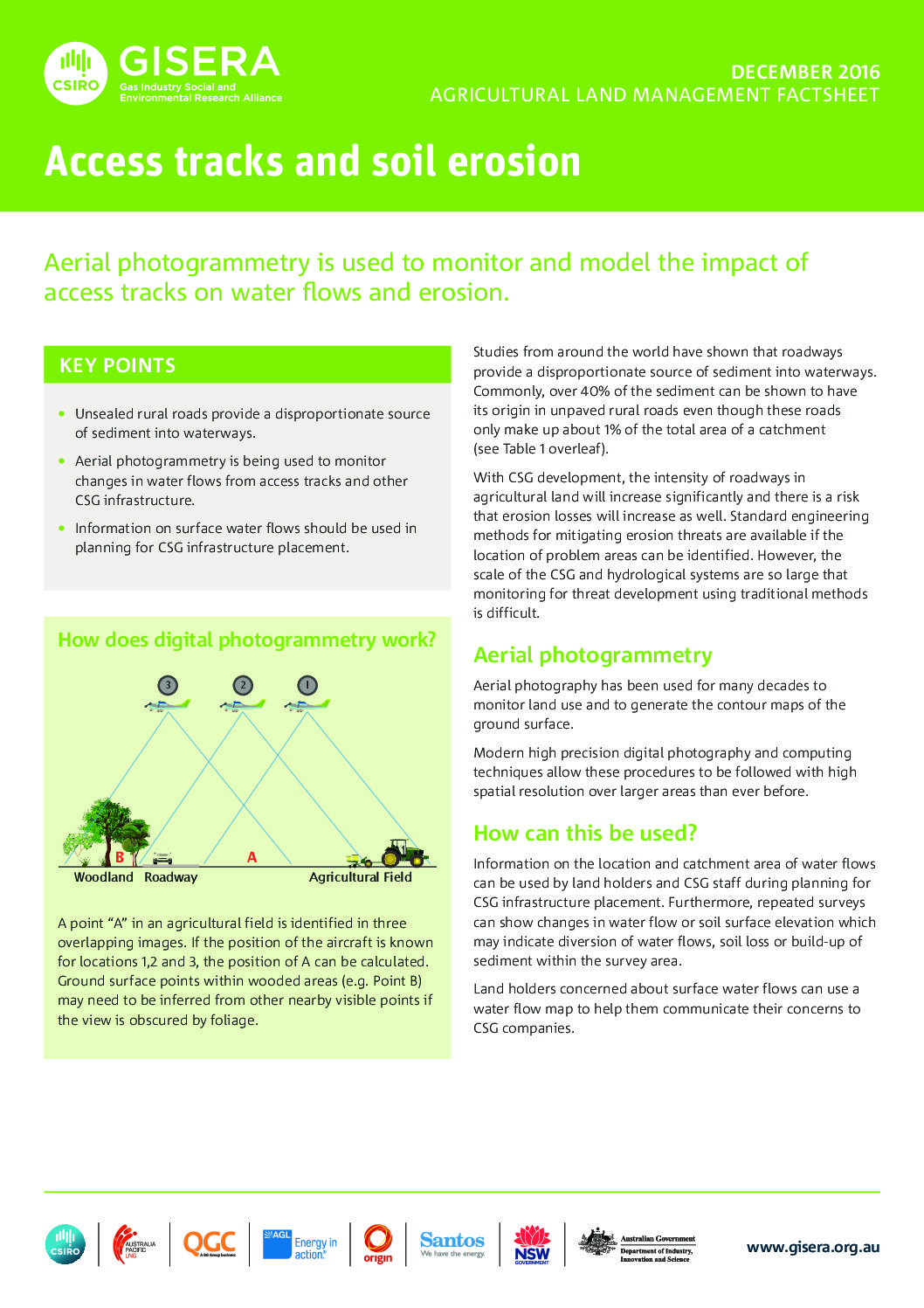 Access tracks and soil erosion
Aerial photogrammetry is used to monitor and model the impact of access tracks on water flows and erosion.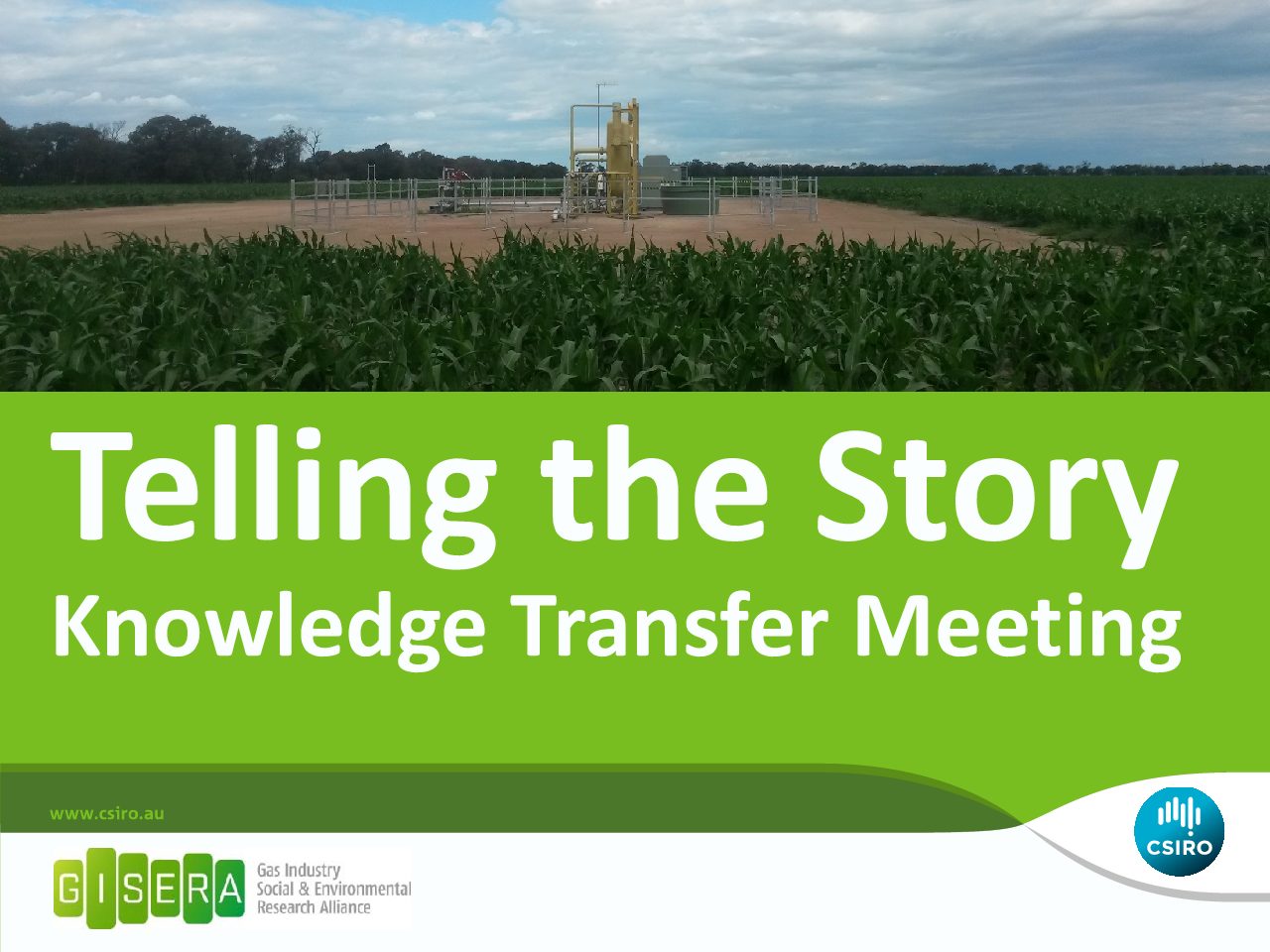 Agricultural land management knowledge transfer session
The outcomes of this project were presented, along with other projects at an agricultural land management knowledge transfer session was held in Toowoomba on 2 December 2016, with representatives from government and industry.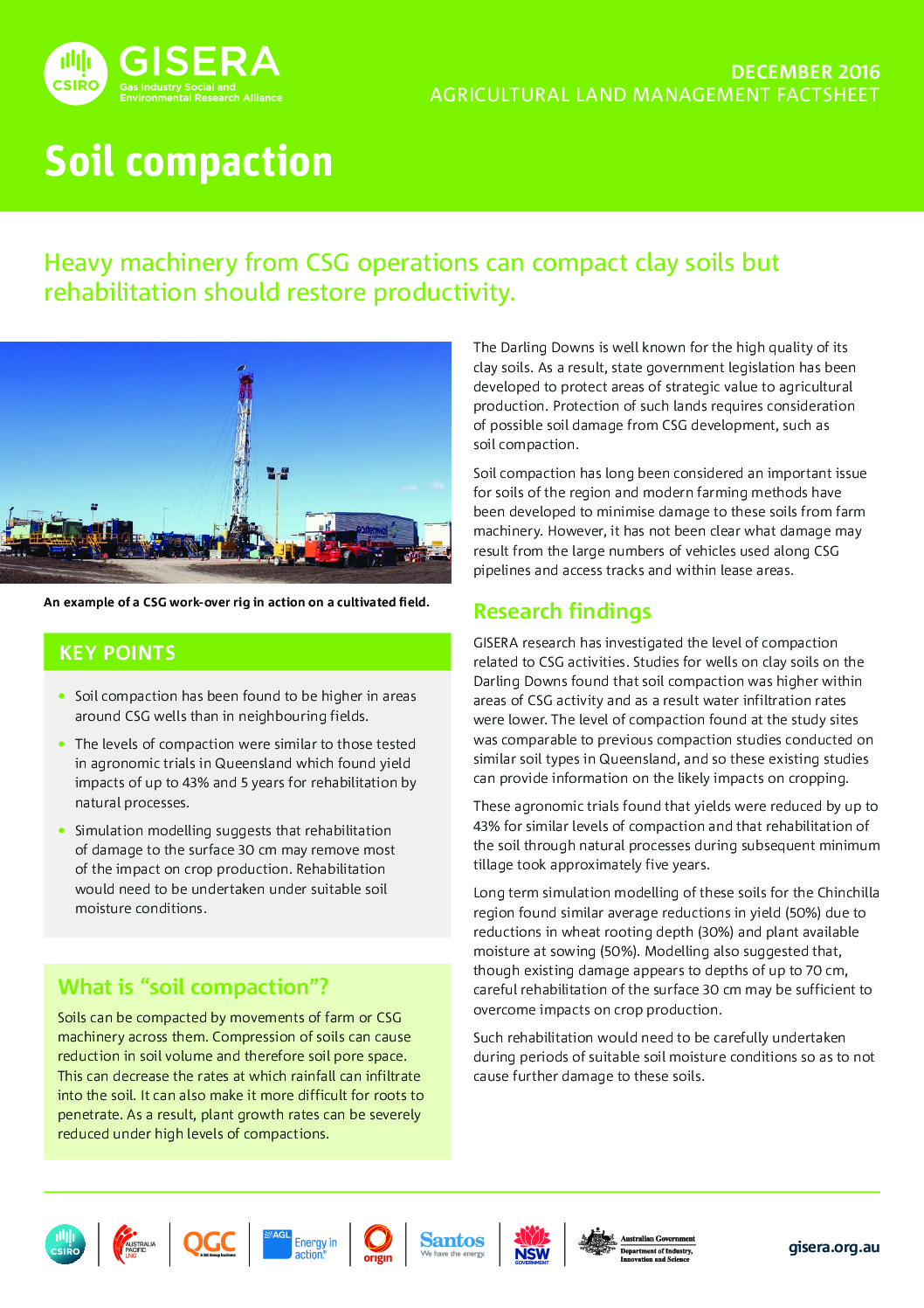 Soil compaction
Heavy machinery from CSG operations can compact clay soils but rehabilitation should restore productivity.
Project Progress
This project is complete.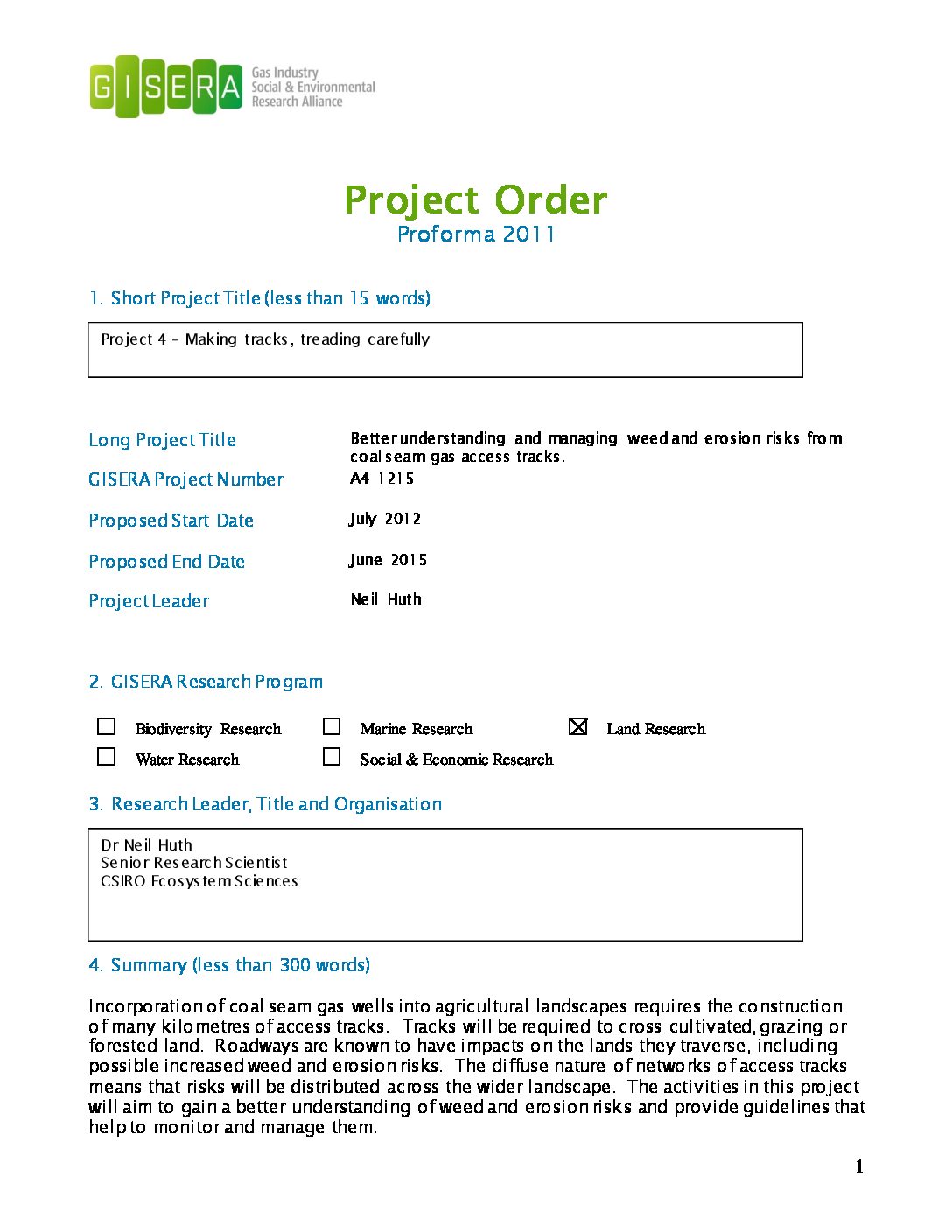 Project proposal
A detailed description of the project, budget and research milestones.