Energy career inspiration for students
CSIRO's Gas Industry Social and Environmental Research Alliance (GISERA) participated in the Energy Club WA Student Expo at Edith Cowan University in November. The expo aimed to inspire students and open their minds to career choices in STEM and, in particular, the energy sector.
More than 300 year 8-10 students from 13 high schools in Western Australia gathered on Friday 26 November to learn about possible careers in energy. Sponsored by Edith Cowan University's School of Engineering, industry and training organisations, the energy expo provided an opportunity for industry and research organisations to connect with teachers and their students interested in STEM. The event involved introducing the next generation to the energy industry in a fun, interactive and educational environment.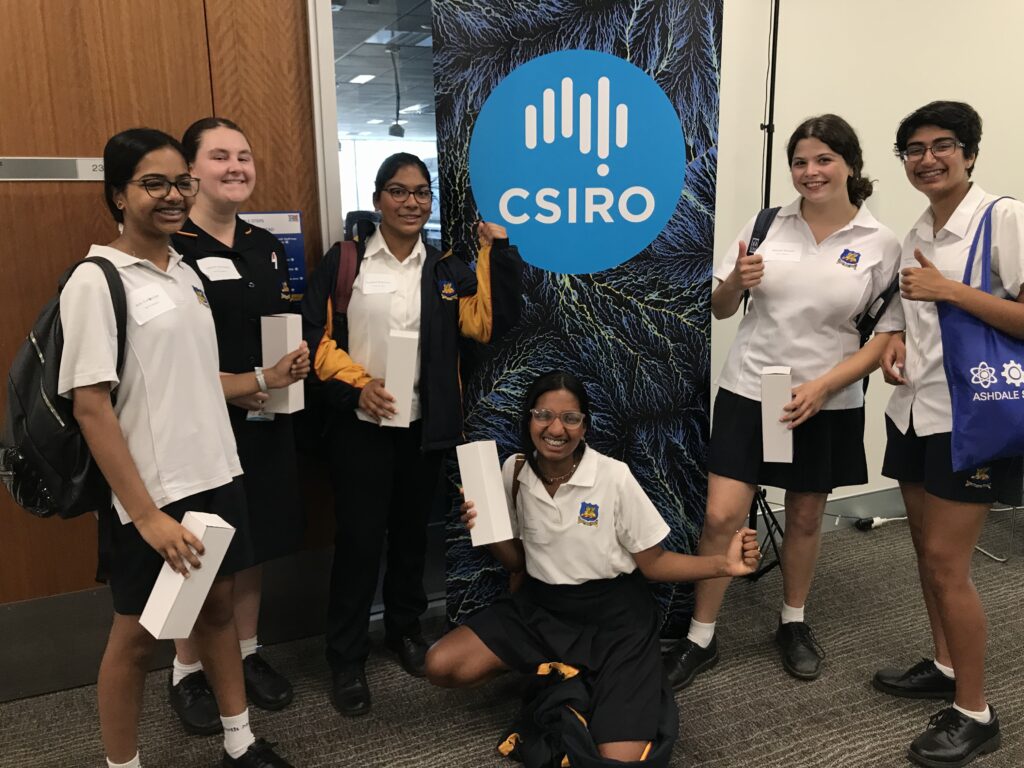 Promoting GISERA research
CSIRO's GISERA showcased a broad range of research at the student expo. The GISERA communications and engagement team provided VR activities on gas impact research projects, and how hydraulic fracturing works. This was an immersive way for the students to better understand gas production processes and their impacts, as well as become aware of the technologies used to communicate complex and abstract ideas in a visual and interactive way.
Engagement with students through the Energy Club WA Student Expo is one of the strategies for raising awareness about CSIRO research and building interest in STEM. It is also a good opportunity to meet, in person, other organisations in the Energy domain and to continue to build on our relationship with Energy Club WA.
Aside from the enthusiasm from the groups of students taken through our VR experience, we were able to provide a teacher with some further resources about onshore gas, hydraulic fracturing and research projects being undertaken in WA, for their future students.
The expo relies upon supporters like GISERA who can assist with interactive displays, provide up-to-date information on some of Australia's biggest oil and gas projects, and introduce them to the social and environmental research that is being undertaken in the area.