New Alliance Agreement for ongoing research on impacts of gas
A new Alliance Agreement between CSIRO, Santos, Origin, APLNG and QGC continues to place value on research into the socio-economic and environmental impacts of onshore gas developments across Australia
A new four-year Alliance Agreement, executed 30 June 2021, between CSIRO, Santos, Origin, APLNG and QGC continues to place value on scientific research into the social and environmental impacts of onshore gas developments across Australia.
CSIRO's Gas Industry Social and Environmental Alliance (GISERA) Director, Dr Damian Barrett, said science plays a key role in contributing constructively and objectively to the desire for additional information that can further guide Australia's onshore gas industry.
"The past 10 years of CSIRO research into impacts of onshore gas developments across Australia has covered the breadth of social, economic and environmental science issues and has provided impartial, integrated research to industry, regulators and the wider Australian community," Dr Barrett said.
"In regions where natural gas exploration and development is occurring or being proposed it is vital that local communities, business, industry and policy makers are able to make development decisions based on CSIRO's world-leading scientific research."
CSIRO's GISERA operates under a strict governance model that ensures delivery of independent, high-quality, peer-reviewed, and publicly available science.
"There are clear safeguards in the Alliance Agreement around CSIRO's ability to publish independent scientific research. All research is made publicly available once it has cleared CSIRO's established peer-review process," Dr Barrett said.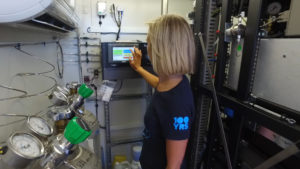 Last month, four new projects were approved by New South Wales, Northern Territory and Western Australia Research Advisory Committees, which have a majority of independent and community members. These projects provide research into groundwater resources, greenhouse gas emissions, baseline studies, and social and economic analyses for affected communities.
Funding from this agreement builds on the Federal Government's commitment of $13.7 million last year, for further research into the social and environmental impacts of onshore gas development across Australia.
For more information contact Paul Cunningham, GISERA Communication Manager
M: 0436 815 204; E: Paul.Cunningham@csiro.au